Welcome to the 42nd Annual
2018 Dodridge County Fair
Old Traditions, New Beginnings
August 21 – 25, 2018
We appreciate all of our sponsors but
wanted to highlight some of our Corporate Sponsorships:

Main Stage Entertainment Presented by: 

Pre-Fair Event:
2018 Doddridge County FFA &
4-H Livestock Show & Sale
July 31 – Livestock Show- 5:00 pm
August 1 – Livestock Showmanship Show-
5:00 pm
August 2 – Livestock Buyer's Dinner 5:30 pm
– Livestock Sale- 7:00 pm
Visiting in the area need a place to stay:

Click on the below links to view/book a room
 
Monday, August 20, 2018 – Midway NOT open


8:00 AM Vendor Set Up
2:00-7:00PM Enter Amateur Photography
4:30 – 8:30 PM Enter 4-H, FFA, Home Economics & Horticulture Exhibits
Tuesday, August 21, 2018 – $10 Gate Admission


8-12 – Enter 4-H, FFA, Home Economics & Horticulture Exhibits
12-5PM – Exhibit Hall Closed for Judging
5:30PM Opening Ceremony, an old tradition honoring past & present DCHS band directors.
6-9 PM Exhibit Hall Open
6-10 PM Midway Open
6:00 PM Little Miss and Preteen Pageant
7:45 PM Junior Miss & Queen Pageant
10PM Fairgrounds Close
Wednesday, August 22. 2018- $10 Gate Admission


5:30-6:30PM Talent Show Registration
6PM – ATV, Motorcycle and UTV Drag Race Registration
6-9PM Exhibit Hall Open
6-10PM Midway Open
7PM Amateur Talent Competition
7:00PM ATV, Motorcycle, and UTV Drag Races by Mineral Wells ATV Club
10PM Fairgrounds Close
Thursday, August 23, 2018 – $10 Gate Admission


6:00-9:00 Air Rifle and Archery Shoot at Barn
6-10PM Midway Open
6 PM Registration for Enduro Race
6:00 PM Jaws BBQ Eating Contest

7:00 PM Gospel Variety Night,
including a special presentation by local high school students
7PM Enduro Race – ATVs, UTVs, & Motorcycles
10PM Fairgrounds Close
Friday, August 24, 2018 – $10 Gate Admission


4-10 Exhibit Hall Open
5 PMRegistration Motocross Races by Fast Traxx Promotions
6-10PM Midway Open
6:30 Motocross Racing
9 PM Performance by Jon Langston

"When It Comes to Loving You"
"Prob'ly at a Bar"
"Right Girl Wrong Time"
11PM Fairgrounds Close
Saturday, August 25, 2018 – $10 Gate Admission


9am – 845pm Exhibit Hall Open
10am-12pm car show registration

10 AM – 6 PM –  Power Your Future Exhibit
12PM registration for figure 8 demolition derby
12-3 Car show
2PM Figure 8 demolition derby
1PM Performance by Blue Steel

5PM Demolition Derby Registration
5:30 Diaper Derby
7:00 Power Wheel Derby & Demolition Derby
7:30 Performance by Jake Binegar

9:00 Performance by Dylan Scott

"My Girl"
"Hooked"
"Crazy Over Me"
Sunday, August 26, 2018


12 PM – 2 PM Pick Up Exhibits
1:30 PM Irish Road Bowling
All Schedules subject to Change
Gate Fee includes Parking, Entertainment, Exhibits, Track Events,  & Gambill Amusement Rides
Shuttle Service – to and from Parking Lot shuttle stops  marked on the Fairgrounds for your convenience.
All Visitors Must Park as Directed.
NO Pets or Motorized Carts, ATV's Etc. Allowed on Fairgrounds without prior approval from the Doddridge County Fair Commission.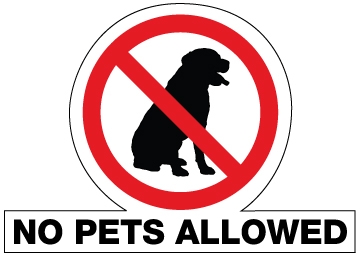 Security Provided by: WV State Police & Doddridge Co. Law Enforcement
Doddridge County Fair hosted at the Doddridge County Park
Snowbird Road Off of US Route 50
Doddridge County Fair hosted at the Doddridge County Park
Snowbird Road Off of US Route 50